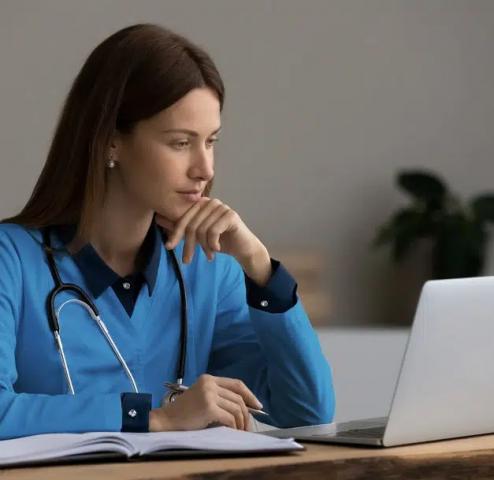 Virtual Registered Nurse | Medical Practice Management Assistant Service Update
Sun City Center, USA – July 23, 2022 —
With the recent update, Virtual Nurse Rx can provide VAs who specialize in working with medical and mental health professionals and perform the necessary clerical and administrative tasks associated with EHRs (electronic health records).
More details can be found at http://wlfpk.co/Iv2h1gYH
The updated services follow recent studies by the American Medical Association which found that most physicians spend more than 50% of their workday on EHR tasks. This drastically reduces their available time to interact with their patients and give a proper and thorough diagnosis. The same AMA study found that these office duties are associated with increasing rates of physician burnout in the country today.
Recognizing this, Virtual Nurse Rx now offers a wide range of virtual medical assistants – from medical receptionists and nurse coordinators to AAPC certified medical coders and billers. All the assistants in the group are registered nurses who have completed training in practice management, EMR and EHR. More details can be found at http://wlfpk.co/Mm79goSv
The company explains that it only hires the top 3% of virtual medical assistants who apply. This is to ensure that healthcare practice owners are matched with qualified VAs who can provide expert-level medical support.
Virtual Nurse Rx follows a three step process. First, clients meet with a virtual nurse coordinator who is the primary point of contact. The VNC manages, trains and audits the assigned Virtual Medical Assistant. Next, healthcare practice owners are assigned a VA, with a backup RN just in case, who has been chosen based on the needs of the client. Finally, medical AV starts working and provides the support owners need to optimize their internal processes.
The platform is HIPAA compliant and all project managers are based in the United States. Bilingual assistants in English and Spanish are also available.
A spokesperson said: "Virtual Nurse Rx provides personalized medical assistance services for medical and mental health practices. We prevent physician burnout by taking over administrative tasks.
Interested parties can find more information by visiting http://wlfpk.co/tgcOs8wu
Contact information:
Name: William Schmensky
Email: Send email
Organization: Virtual Nurse Rx
Address: 4846 Sun City Center Blvd 259, Sun City Center, Florida 33573, USA
Phone: +1-813-993-1256
Website: https://www.virtualnurserx.com/
Build ID: 89078938
If you detect any problems, problems or errors in the content of this press release, please contact [email protected] to let us know. We will respond and rectify the situation within the next 8 hours.
COMTEX_410809155/2773/2022-07-23T08:49:01