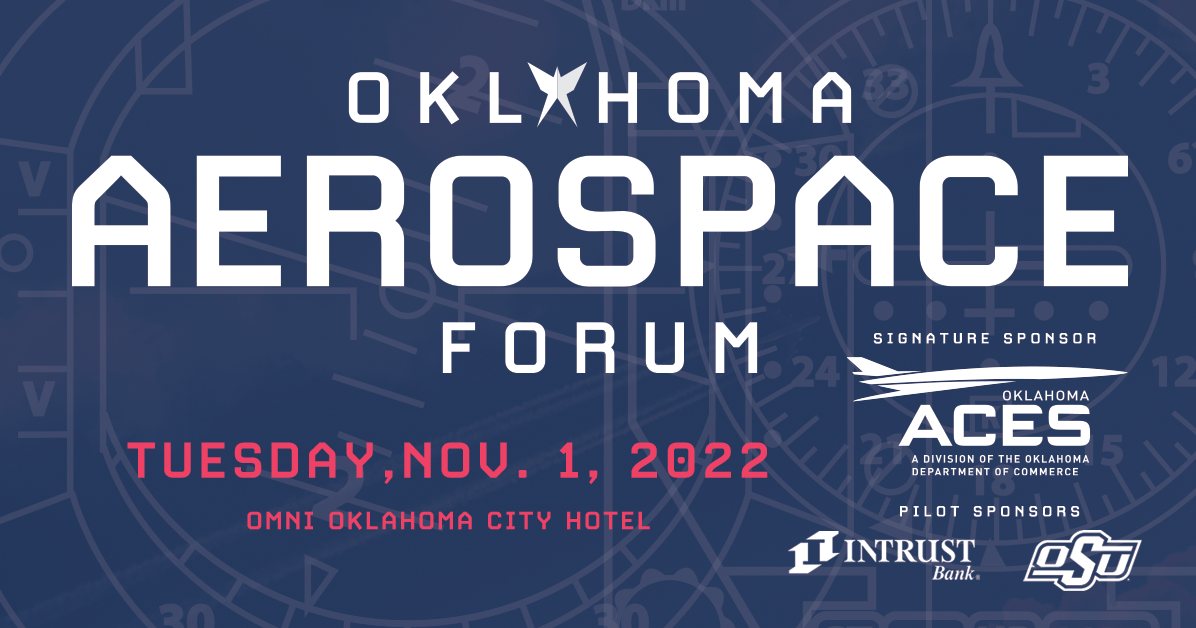 US Air Force Deputy Assistant Secretary Angela L. Tymofichuk returns to Oklahoma to give a keynote address at the Oklahoma Aerospace Forum on November 1 | Business & Energy
The fifth year Oklahoma Aerospace Forumsponsored by Oklahoma ACES, returns to Oklahoma City on Tuesday, November 1.
Oklahoma's aerospace community will come together to hear industry leaders discuss a variety of topics including the future of cybersecurity, the workforce, the future of the industry, UAS (Aerial Systems unmanned) and AAMs (anti-aircraft missiles).
United States Air Force Assistant Assistant Secretary for Logistics and Commodity Support Angela L. Tymofichuk will provide the Air Force acquisition keynote and product support. Tymofichuk previously served at Tinker Air Force Base in Oklahoma as the first director of engineering and will return to Oklahoma Nov. 1 to deliver the commencement address.
The event will continue with a variety of panels featuring leaders from Oklahoma's aerospace, defense and aviation industry. These panels include:
The future of cybersecurity
Moderated by Defense Industry and Education Consultant Patti Ripple. Speakers include Timothy Fawcett, Vice President of Guernsey and Director of Cyber ​​Security Consulting, Kurt Jarvis, USAF AFMC 76th SWEG Technical Advisor, Kevin O'Laughlin, Frontier Electronic Systems IT and Facilities Manager Corp, and Brig. Gen. (Retired) Rob Lyman, USAF.
The future of UAS and AAM
Moderated by Geoff Camp, Director of Business Development for the Delaware Resource Group (DRG). Speakers include Vigilant Aerospace CEO Kraettli Epperson, Oklahoma State University Director of the Unmanned Systems Research Institute Dr. Jamey Jacob, NASA Principal Investigator and Liaison of the FAA, David Zahn, and Tulsa Innovation Labs Advanced Air Mobility Associate, Daniel Plaisance.
The future of the workforce
Moderated by Paula Kedy, Oklahoma Aeronautics Commission Aerospace and Aviation Education Program Coordinator. Speakers include Dean of OSU and Professor of Structural Engineering Dr. Paul Tikalsky, Senior Osage Nation Chief Geoffrey Standing Bear, Tulsa Tech Aviation Programs Coordinator Sheryl Oxley, Dean of of Engineering and Science at Rose State College, Dr. Ryan Stoddard and Executive Director of the Aviation Technician Education Council Crystal Maguire.
The future of aerospace and defense
Moderated by Oklahoma State Aerospace and Defense Director Brig. Gen. (Retired) Hopper Smith. Speakers include Michael Morford, co-founder of Sustainment, Craig Walker, chief strategy officer of L3Harris, and Michelle Coppedge, director of the Federal Aviation Administration's Aerospace Center, Mike Monroney.
Oklahoma ACES serves as a signing sponsor of the Oklahoma Aerospace Forum. Established in 2018, Oklahoma ACES (Aerospace Commerce Economic Services) is a statewide program aimed at advancing Oklahoma's aerospace industry by bringing together a comprehensive partnership of organizations and businesses across the aerospace and defence, universities and government agencies.
The event is organized and led by a steering committee comprised of state aerospace, defense and aviation leaders, including:
* Hopper Smith – Oklahoma Department of Commerce/ACES
* Leshia Pearson – Oklahoma Department of Commerce/ACES
* Greg Smith – Northrop Grumman
* Grayson Ardies – Oklahoma Aeronautical Commission
* Janelle Stafford – MOOG, Inc.
* Phil Busey Sr. – DRG
* Camp Geoff – DRG
* Chris Van Denhende – Mint Turbines
* James Grimsley – Choctaw Nation
* Pearce Clay – Spirit AeroSystems
* Sandra Shelton – Oklahoma Aeronautical Commission
* James Peake – Frontier Electronic Systems
* Johnny "Bump" Grant – Consolidated Turbine Specialists
* Daniel Regan – Tulsa Airports Improvement Trust
* Colin Oetken – L3Harris
* Mandy Mohanan – NORDAM
The Oklahoma Aerospace Forum will be held Tuesday, November 1 at the Omni Oklahoma City Hotel from 10 a.m. to 6 p.m. This event is reserved for people working in the aerospace, defense and aviation sectors.