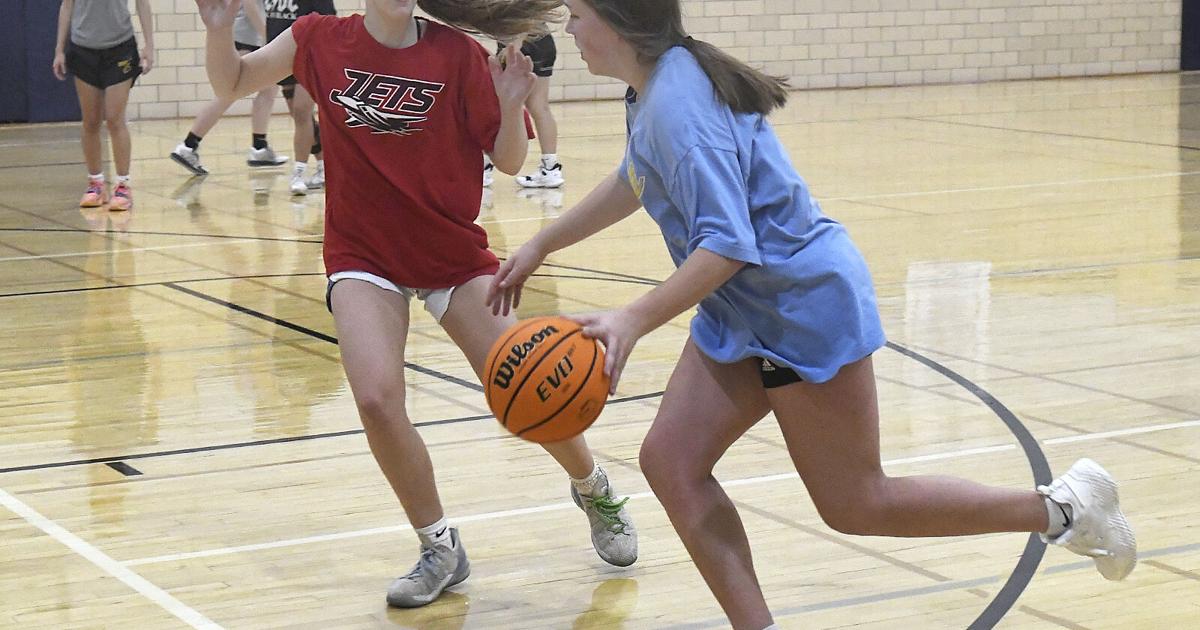 Under new management: Enid basketball opens training with new coaches | Sports
With new coaches for the boys and girls basketball team, Enid opened practice on Monday.
The Plainsmen are now under former Enid Outlaws pro and owner Jonathan Reed, while the Pacers are led by longtime college coach William Milton.
Both coaches were hired in the spring.
The Plainsmen are coming off a 3-12 season. The team has lost its last four games.
Both teams had small practices on Saturday on the first official day authorized by OSSAA, but things got serious on Monday. "Day one was great," Reed said. "For the first day, it was a bit chaotic."
Neither team could use Enid's new gymnasium as it was being set up for ACT testing, so the teams went to the upstairs gymnasium.
"It was tight being crammed in here with freshmen and everyone," Reed said. "We did our job and I think it was a good day."
Reed says he has 12 kids on the team right now, but more could come after the football season.
Reed played his college ball at Arkansas State after coming out of El Reno and played professionally in Iceland and Switzerland, among other places.
"It helps me a lot," he said. "I'm still adapting to the high school game, but since I'm still with the Outlaws and doing other things, I'm able to follow the trends. We're going to play more college style this season.
Milton takes over a team that went 1-23 last season and lost its last 16 games.
"There's a different energy in the gym," he said. "I think there has been a change in attitude and in the norm and it has benefited the girls."
Milton was the former assistant head coach of NOC Enid and most recently the head coach of Cisco College, a junior college in Texas.
"Versatility is the best thing for us," he said. "We have a lot of versatile forwards and some solid guards."
Milton's team also lacks players to complement their softball and volleyball teams, including four possible varsity players.
The girls have a scrimmage at Moore on Nov. 5 while the boys face off at El Reno on Nov. 8.