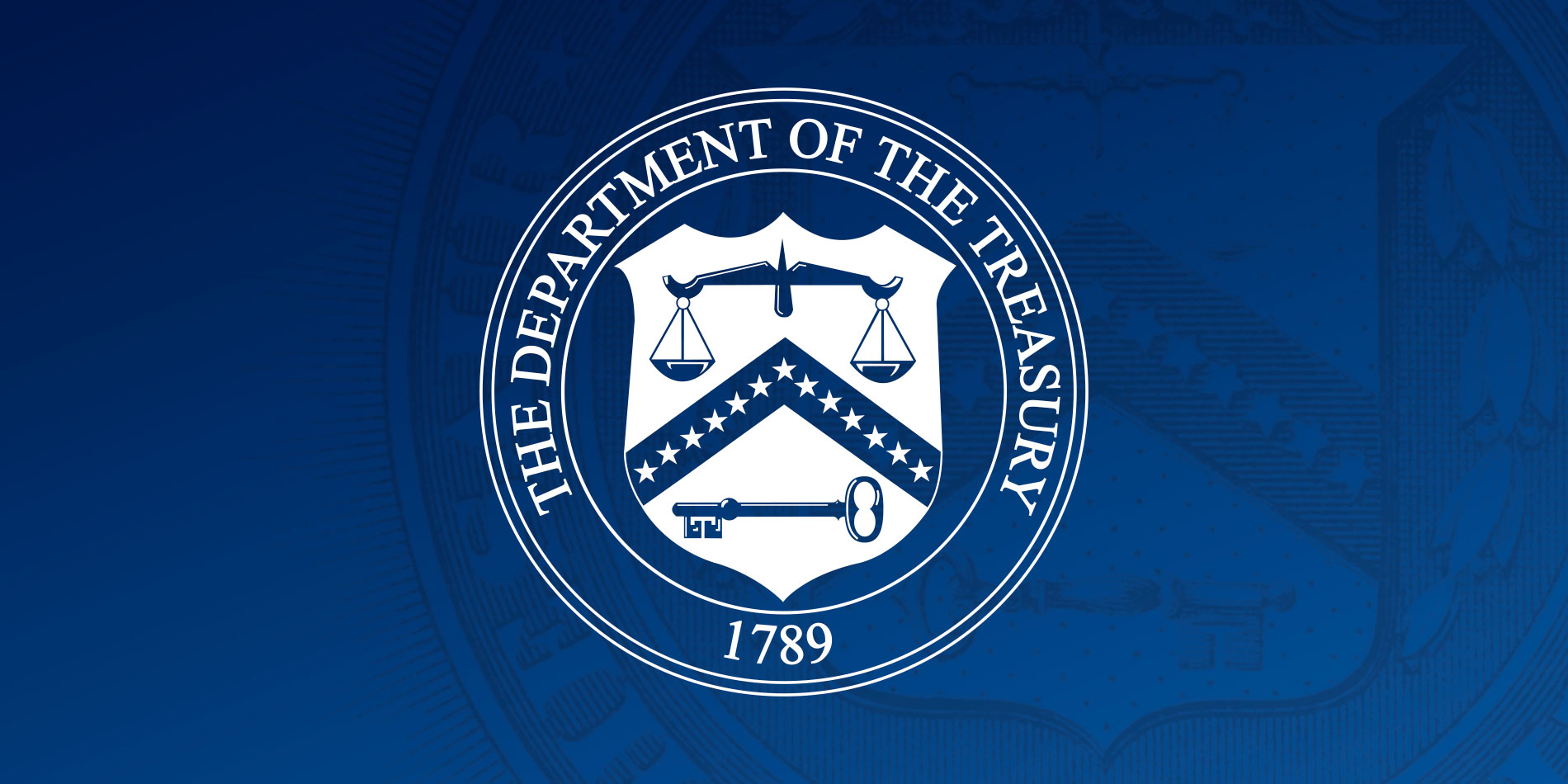 Remarks by Assistant Secretary for Terrorist Financing and Financial Crimes Elizabeth Rosenberg at the Brookings Institution
"The Edge of the Fight against Corruption: New Directions in Beneficial Ownership Transparency"
As prepared for delivery
Hello, and thank you to the Brookings Institution and Ambassador Eisen for the invitation. It is a pleasure to be here with you today to discuss our priorities and our anti-corruption work.
I am here today to continue a series of discussions that we began late last year at the Democracy Summit. Second, Treasury Department senior management has made it clear that anti-corruption work is a priority for our department. In a conversation with finance ministers around the world, Secretary Yellen said corruption was a "common adversary" of democracies. Our Assistant Secretary, Wally Adeyemo, gave a speech here at the Brookings Institution to outline our anti-corruption priorities, including promoting transparency and anti-corruption enforcement, and deepening our partnerships at service of this work. Today, I'd like to highlight those commitments and share with you what we've done over the next nine months.
Since then, the Treasury Department has focused on three areas of work in anti-corruption efforts, alongside colleagues in our government. They 1) analyze the risks associated with this pernicious threat; 2) put in place the right legal framework to prevent corruption from hiding – or operating with impunity – in our financial system; and 3) implementing targeted measures, such as sanctions, to expose and hold accountable corrupt individuals and their enablers.
Corruption is corrosive both to our institutions and to the trust on which they depend, undermining the foundations of a strong society. It's one of the reasons President Biden, less than five months into his presidency, has identified corruption as a national security threat. Corruption is a problem when it happens here in our country, when loopholes in our laws allow it to happen and when our legal regime allows the proceeds of corruption, wherever they are generated, to be hidden and laundered in our financial system. It's also a problem for Americans when other jurisdictions are besieged by corruption, making it harder for us to solve common problems and for all of us to enjoy the peace and security that comes with a fair and participatory society.
First, the office I lead works diligently to analyze corruption risks, it is the fundamental job of understanding the problem and its seriousness, and a prerequisite for concerted action. In our 2022 Money Laundering Risk Assessment, our team described persistent themes of corrupt individuals engaging in fraud, embezzlement, bribery, extortion and corporate misuse and other legal entities. They also looked at concerns about all-cash real estate purchases, as well as the financial enablers — sometimes called gatekeepers — who move that dirty money around. This rigorous and empirical work, carried out with our colleagues in the Department of Justice and our intelligence community, describes the ways in which corruption insinuates itself into our financial system and damages the integrity of our economy, as well as the confidence that we give to our institutions and our political system. This work has sounded the alarm and reinforced the urgency we all feel to act. It builds on the first-ever U.S. anti-corruption strategy released by the Biden administration.
The second line of Treasury efforts involves regulatory work to strengthen the resilience of our financial system against threats of corruption. It's about mitigating vulnerabilities – like anonymous businesses and large cash purchases – and tackling risks head-on, including low levels of accountability and disclosure required for the most vulnerable types of individuals. at risk of engaging in or succumbing to corruption. activity. This runs the gamut of city officials in the United States who take bribes in exchange for supply contracts to bribe foreign officials or their families investing millions of dollars in American real estate.
This work to strengthen financial defenses against corruption includes the Treasury Department's Financial Crime Enforcement Network (FinCEN) which works to establish beneficial ownership and set disclosure rules for large residential real estate purchases. and entirely in cash. These are game-changing actions and the most important anti-money laundering reforms of our generation.
The work also includes Treasury's efforts to strengthen global beneficial ownership standards within the Intergovernmental Financial Action Task Force (FATF). We have worked to require all countries to collect information about companies incorporated in or with significant business ties to jurisdictions and to ensure that their law enforcement authorities have access to this information. We have also worked to require countries to know the ultimate owners of companies bidding for government contracts. And we have strengthened the mandate of the Financial Action Task Force on Anti-Corruption, to focus the agency's efforts on the effective implementation of the United Nations Convention on Corruption, on the misuse of citizenship-by-investment programs by corrupt individuals and their families, and on financial gatekeepers who enrich themselves by helping high-ranking officials steal from their citizens.
When the Financial Action Task Force takes a strong stance on corruption, it raises expectations and standards globally, with the powerful effect of closing the avenues for dirty money to avoid detection, moving to lax jurisdictions. The work of my office and our colleagues in the U.S. government to help partners abroad strengthen their legal regimes can be complicated and tailored, but it is fundamentally important to deny kleptocrats and corrupt officials the ability to hide in the financial system, consolidating their political power and influence.
The third area of ​​our work is exposing corrupt officials, enablers who are doing their dirty work and the institutions they have ruined with laundered money, bribes and fraud. Some of this work becomes public, such as sanction designations or arrests and prosecutions that rely on suspicious financial activity reports collected by FinCEN. Sometimes it's not public, or not clearly related to the work of the Treasury Department or the U.S. government, such as when our foreign partners rely on suspicious activity reports filed in the United States, or when they receive declassified US intelligence that directs them to criminals. activity they can stop with their own law enforcement actions.
I want to close by calling for an effort that the US Treasury Department is deeply involved in right now. It is an effort that I believe we are all deeply invested in, to shine a light on a specific set of corrupt actors and hit on the conditions and enablers that sustain them. I am referring to our sanctions and law enforcement efforts to restrain corrupt and kleptocratic actors who help maintain and benefit from President Putin's regime and his war machine. These efforts by the United States and our partners have been a powerful spur to national governments to act against corruption. For example, earlier this summer a coalition of the G7 and other allies froze more than $30 billion in assets and also seized yachts, jets, real estate and other real estate. We have also made renewed efforts to work with partner jurisdictions to close loopholes that allow abuse by kleptocrats and criminals, such as "golden passport" programs.
Dirty money has been the lifeblood of autocracy for far longer than the months of Putin's war, but the reaction of so many countries today to prevent the proceeds of Russia's corruption from leaking in the global financial system is not just an exercise in good governance and financial transparency. It is a defense of our national security and the security and stability of our partners. It is also a way to methodically, name by name – asset seizure by asset seizure – diminish Russia's ability to engage in the illicit financial activity that lends strength to the horrific war of brutal diet.
Over the coming months, and in preparation for the upcoming Summit for Democracies, the US Treasury Department will continue defensive and offensive work in the fight against corruption. We will advance rules that will make our financial system more resilient and present new analysis on vulnerabilities to corruption in our economy. We will also support the continued work of the Financial Action Task Force on strengthening implementation of the UN Convention on Corruption and combating the misuse of citizenship-by-investment schemes. And we will work closely with international partners on critical financial reforms – from detecting money laundering, to collecting beneficial ownership information, to effective asset seizure regimes – that will make us all , our economies and our systems of governance safer and more secure.
###