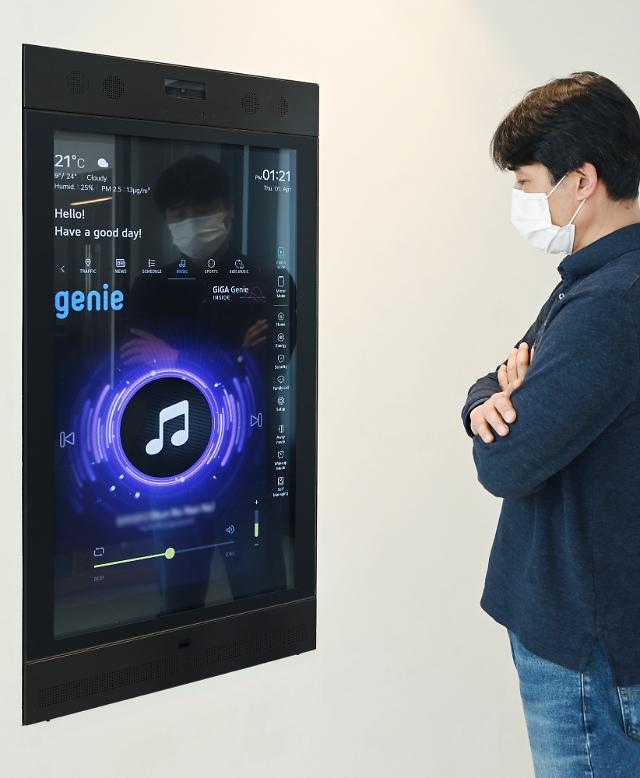 KT and LG Successfully Interconnect AI Voice Assistant Service Hub Platforms
SEOUL – LG Electronics has partnered with South Korea's largest telecommunications company KT to interconnect their artificial intelligence voice assistant hub platforms for cooperation in the smart home platform market. They have already combined their research and development capabilities for the creation of an AI model that could prevent the spread of infectious diseases.
In a joint statement on April 6, KT and LG said they had successfully verified the interconnection of their AI service hub platforms using a smart home management system called "Smart Mirror ", a digital mirror that also functions as a semi-transparent screen introduced in 2020.
The smart display has been applied to LG's refrigerator models. "Because LG's Smart Mirror is a versatile platform that can be applied to any surface, including home appliances, it will become a convenient and efficient smart home hub," said the PR manager. of KT, Kim Jung-jun, to Aju Business Daily.
"Through a marketed service, customers will be able to control home appliances and use AI voice assistant services with Smart Mirror connected to an Internet of Things (IoT) home network," Kim said, adding that users can control and manage IoT smart home devices while voice assistant features manage schedules.
According to the Korea Smart Home Association, an association of smart home service operators, the smart home market in South Korea will reach 31 trillion won ($27.5 billion) in 2025. Some 2 .8 million people use KT's GiGA Genie voice assistant speakers. ThinQ was a key feature of LG's flagship smartphones.
© Aju Business Daily & www.ajunews.com Copyright: Nothing on this site may be reproduced, distributed, transmitted, displayed, published or broadcast without the permission of Aju News Corporation.