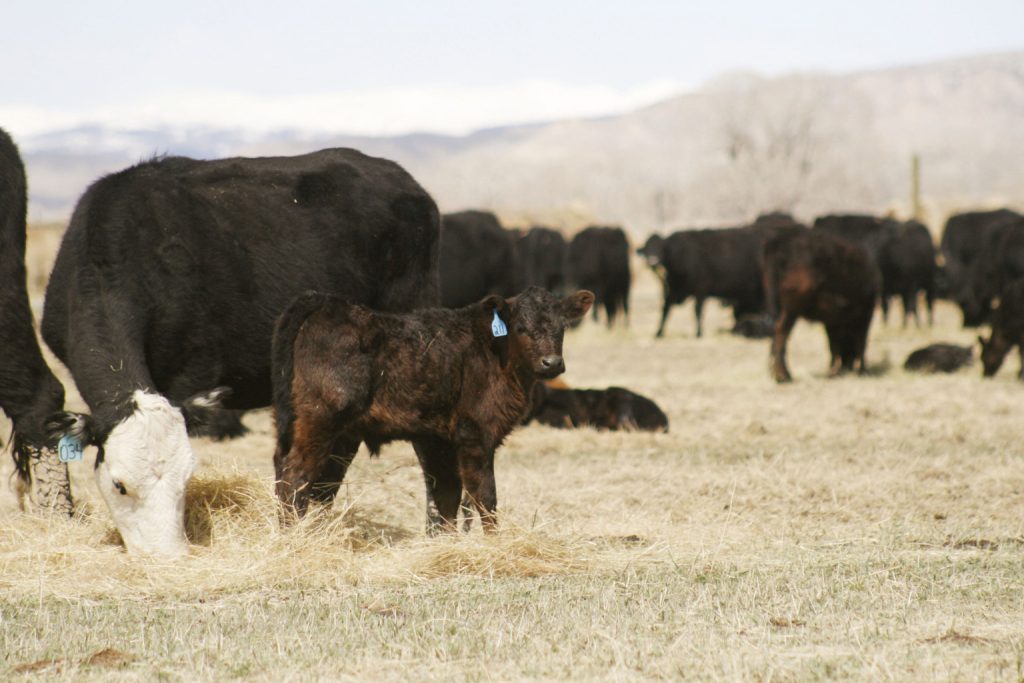 Improving Livestock Management Starts with Collecting Calving Data – Wyoming Livestock Roundup
Calving season is a stressful time of year for many producers, and collecting data can sometimes seem like a daunting task. The Beef Cattle Research Council hosted a webinar on January 12 to discuss issues worth spending valuable time on and tools to make data collection easier.
Assistant Professor of Bovine Health Management at the University of Calgary, Dr. Jennifer Pearson advocates the use of proper data collection during the calving season. She says collecting data helps producers monitor inventory and production, investigate herd problems, look for areas of improvement and monitor management changes.
Pearson thinks it's important for producers to keep records to determine if they're having problems with individual cows.
"Relying on our memory isn't always best when we're trying to make some of these management decisions," she says.
Pearson urges growers to set "SMART" goals when initially approaching the task of data collection. Goals should be specific, measurable, achievable, realistic and time-bound.
She believes that how producers collect data determines their performance.
"Input good data and you'll get reliable results in the end," says Pearson.
How and what to collect
Pearson conducted a comparative calving study through the Canadian Cow-Calf Surveillance Network to determine which data collection methods were most common among Canadian producers. She says benchmark numbers like these can be used as a comparison tool for growers to see where they stand in the region.
"Benchmarking is a great orientation tool, but it's not an end goal," she says. "We can always do better."
Of the 100 producers surveyed, 58% only used paper records, 37% used paper and then transferred them to the computer, and 6% only used a computer or portable device to record data.
Pearson notes that there's nothing wrong with using paper books to collect data, but it may not be the most efficient method.
"It's harder to get immediate results when you're just looking at paper documents," says Pearson.
The comparative study determined that 98 percent of producers record date of birth, 89 percent collect calf ID numbers and 73 percent record calving ease scores. Birth weight was recorded by 44% of respondents and calf sex, coat color, udder score and temperament were recorded less than 5% of the time.
Pearson says there are many ways to use recorded data to improve management practices. Birth weight data is used to calculate Expected Offspring Differences (EPDs) and according to Pearson's comparative study, the primary reason producers choose a bull is based on its birth weight.
Birth weight measurement also helps producers calculate average daily gain and determine growth production. This shows producers how efficient cows are at raising calves and how efficient calves are at growing in their environment.
Pearson says it's also important to record cow data.
"Looking at udder scoring and dam temperament can really impact how our heifers look in the future and how those heifers raise their own calves as well," says Pearson.
Collection of digital data
Mark Hoimyr, owner and operator of Box H Farm, a cow/calf operation in Saskatchewan, Canada, shares his experience collecting calving data on an iPhone.
Hoimyr, like most producers, started by writing in a paper calving book to collect data. He transferred the data to spreadsheets once they had all been collected.
"It just had to be a little more than I thought it would be worth in terms of how long it took to record everything," says Hoimyr.
He started noticing transcription errors when transferring information from the paper book to the spreadsheets.
Hoimyr switched to digital data collection 10 years ago, and he currently uses the Numbers app on his iPhone to collect data. He describes this app as "Apple's version of Excel spreadsheets."
The app helps Hoimyr stay organized and de-clutter. Numbers makes it easy to enter information quickly, giving users the ability to pre-enter cow tags and set defaults in the spreadsheet to speed up the process.
"It's really quick to use once you set it up," says Hoimyr.
The numbers help Hoimyr know how many cows he has left to calve and how many live calves have been born. He says it's good to be aware of this information as it happens.
One of Hoimyr's favorite features of the app is that it can automatically sort calves, so he knows which ones still need to be marked. He says it's a lot easier than scrolling through a list of all the calves.
Hoimyr says that using the app successfully requires basic technical skills. It took Homiyr a while to get down to business with Numbers, but the benefits are worth it.
"Overall, we're happy with how it's been able to allow us to keep track of everything we want to track and not spend a lot of time doing it," Hoimyr says.
Kaitlyn Root is a staff writer for the Wyoming Livestock Roundup. Send your comments on this article to [email protected]