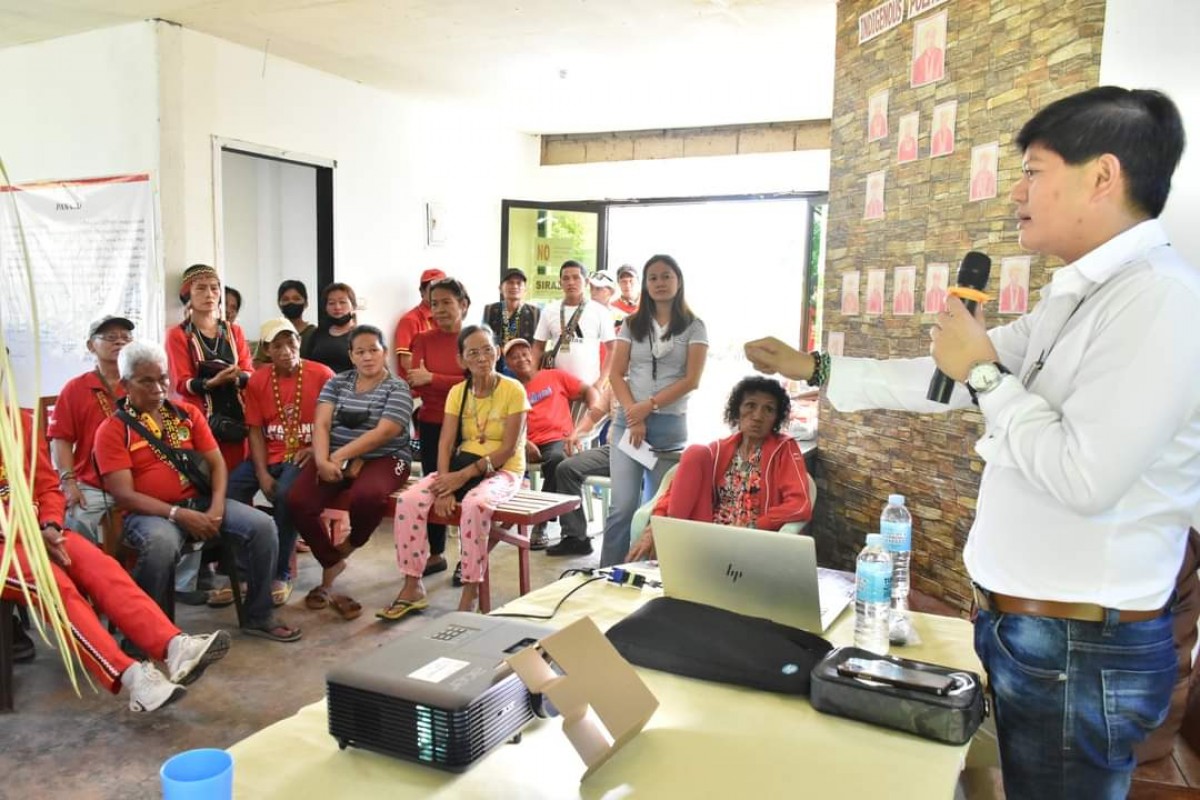 CDA Deputy Secretary meets PA Manobo in Caraga
BUTUAN CITY – Deputy Secretary (Asec) Vidal D. Villanueva III of the Cooperative Development Authority (CDA), along with CDA Caraga Regional Director, Monatao Honeya Radia-Alawi, and staff met with the indigenous Manobo tribe and the municipal mayor of Sibagat, Agusan del Sur on September 22 and 23, 2022.
During the visit, the Manobo tribe performed the "Kahimunan", meaning sacred gathering Pa-Salamat sa Magbabaya (God), as a way of welcoming their guests. RD Alawi gave a message to the tribe and encouraged them to organize themselves into a cooperative. Therefore, a pre-registration seminar was organized for the members of the tribe at the initiative of CDA.
Similarly, Asec. Villanueva and RD Alawi made a courtesy visit with the Municipal Mayor of Sibagat, Hon. Thelma G. Lamanilao to discuss relevant CDA programs that will meet the needs of Sibagat voters, including indigenous peoples.
A second. Villanueva also mentioned the importance of institutionalizing a municipal cooperative development officer. These were duly supported by RD Alawi and highlighted the benefits of the group once registered as a cooperative with CDA.
Also present during the courtesy visit were Tribal Councilor Sibagat Manobo, Prince Datu Agong Aljun C. Cayawan, Mandatory Municipal Indigenous Peoples Representative (IPMR) Samuel Behing and Cooperative Development Officer Roy Samson.
In response, Mayor Lamanilao pledged to coordinate closely with the CDA for the implementation of the programs discussed. She also provided office space for CDA field staff in the locality for accessibility to essential Agency services. (CDA-Caraga/PIA-Caraga)