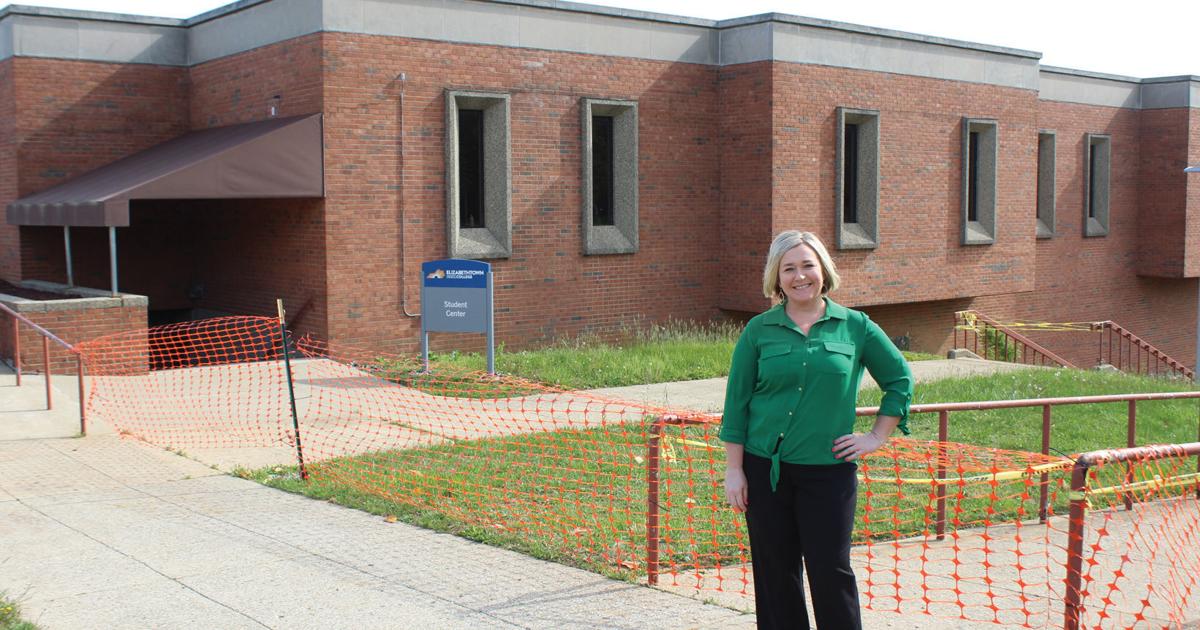 Carla Hammonds Management Aids in Education | Wednesday's wife
Carla Hammonds returned to her alma mater college for a long career in higher education.
The 45-year-old graduated from Central Hardin High School in 1994, then earned an associate's degree from Elizabethtown Community and Technical College, then called Elizabethtown Community College.
After graduating, Hammonds went to work for Knight's Mechanical, where she worked for 12 years in accounting and human resources.
When she went on maternity leave, she learned that a senior administrative assistant position was open at the ECTC.
"It really piqued my interest, as I was also very interested in being in an environment where I could impact the education of students in our area," she said.
Hammonds held this position for 12 years before taking on her current position as Facilities Manager and Project Coordinator. She has held this position for four years.
Since 2018, Hammonds has worked with college management, Kentucky Community and Technical College System officials, and the Kentucky Division of Engineering on a student center renovation project. Demolition is underway and the goal is for the facility to be completed in 2023.
The Student Center will house a food service operated by the Culinary Arts Department as well as the University Center which will provide office space for four-year University Transfer Partners. The partnership allows students to obtain a bachelor's degree without leaving the region.
The building also includes an elevator, new restrooms, and new fire alarm and sprinkler systems.
Brent Holsclaw, operations manager for facilities management, called Hammonds "the go-to person" when something needs to be done with college facilities.
"She has the perfect personality, always patient and meticulous," he said. "She has an incredible ability to build relationships and overcome any obstacles in her path."
Its vision for the future of campuses is forward-thinking, Holsclaw said, adding that it prepares the ECTC to meet the needs of future students and the community.
"One of the best parts of my job is working with my colleagues to create innovative classrooms that support learning," Hammonds said.
This helps students achieve their own educational goals, she said.
Many of the school's buildings were built in the 1960s and 1970s, Hammonds said. Another of its goals is to ensure classrooms are 21st century with furniture and technology.
In addition to the work she does in the facilities, Hammonds enjoys working with colleagues and appreciates the value of teamwork among staff.
Sheila Musick, senior administrative assistant for facilities management, called Hammonds a body of knowledge and experience that comes in a small package.
"When I started here three and a half years ago, she helped me up and trained me on procedures here in college, while juggling a dozen campus projects," said Musick. "Carla is a truly caring and helpful person who will drop everything and step in where and when needed without ever thinking about how it affects all of her other deadlines."
Musick said Hammonds was a pleasure to work with ECTC.
Future goals for Hammonds' work include the completion of the Glendale Training Centre, renovations to the Professional Technical Building, expansion of the Leitchfield campus and continued maintenance and upgrades of existing facilities across all campuses to support students, faculty and staff.
Becca Owsley can be reached at 270-505-1416 [email protected]