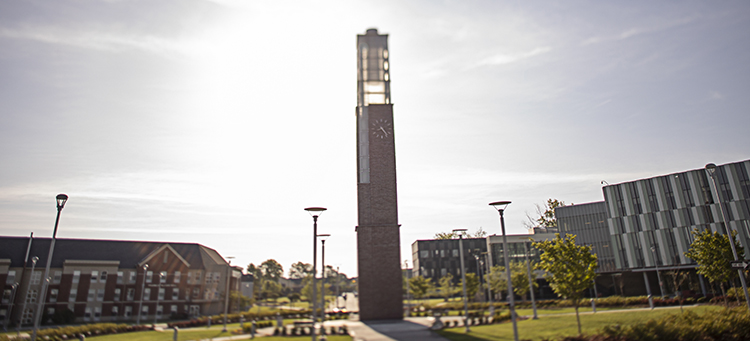 Assistant Secretary Smith to Speak at NC A&T September 21-22
EAST GREENSBORO, NC (September 16, 2022) – Assistant Secretary of State for Diplomatic Security Gentry Smith will visit North Carolina Agricultural and Technical State University next week to educate students about the career opportunities with the Diplomatic Security Service (DSS).
Smith will be the keynote speaker on Wednesday, September 21 at 6:30 p.m. in the Harrison Auditorium for a joint talk with the 2022 Extraordinary Global Experiences Series and the University Honors Program Fall 2022 Lecture Series. He will discuss opportunities both domestically and internationally. abroad with the DSS, the law enforcement and security arm of the US State Department.
"NC A&T is not only the largest HBCU in the nation, it is also nationally recognized for its excellence in STEM education," Smith said. "I received an excellent education at North Carolina State University and recognize that, like A&T, its doors are open to all as a public land-grant university – ensuring a diverse group of students and career options."
Smith noted that the DSS recruits for foreign service careers as special agents, security engineering officers, technical security specialists and diplomatic couriers, as well as civil service and contract positions.
"Universities like NC State and NC A&T are a big part of DSS recruiting. They are generally representative of the diversity we seek and are highly valued," Smith said. "They also reflect the diversity of the American people, which is the kind of workforce we're looking for."
Smith, from Weldon, North Carolina, began his career as a police officer in Raleigh, North Carolina, then joined the DSS as a special agent in 1987, rising through the ranks over the course of three following decades. In 2014, he was appointed director of the US Department of State's Bureau of Foreign Missions where he held the rank of ambassador. He retired in February 2017. The Biden administration asked him to return to the DSS and was sworn in as deputy secretary on August 12, 2021.
Smith will participate in sessions with campus departments during the September 21-22 series, which was created as a pilot project in 2019 by NCAT Extraordinary Opportunities (NCAT EO).
A&T's Office of External Affairs and the College of Arts, Humanities, and Social Sciences are co-hosting the 2022
The series offers students and alumni the chance to explore extraordinary opportunities to learn languages ​​less commonly taught abroad, as well as ask panelists questions that can connect them to internship, career and education at home and abroad.
For more information about the series, email Alsace-Lorraine Gallop, the university's National Scholarships and Scholarships Coordinator, at [email protected]