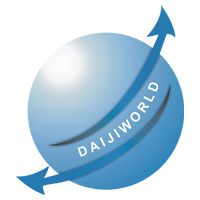 A practical self-management playbook for young professionals
New Delhi, November 22 (IANS): A new workplace demands that you take care of your anchors. It challenges you to pay attention to the aspects that determine your behavior, attitudes, perceptions and emotions. At the same time, recognizing motivations, needs and emotions is imperative for personal leadership. It will help you hone your collaborative instincts, embrace diversity, and engage effectively in a professional setting.
"So, first of all, ask yourself how successful you have been in leading yourself in the past. And if you think you are already self-aware, my next question for you is: how far are you- you self-aware to know if you are Simply put, are you self-aware enough, or confused, or right, "asks Payal Anand, assistant professor of organizational behavior at IIM-Kozhikode in" Mastering Behavior – Managing Self and Others ".
"To lead is to take charge of your anchors. It is a question of personal leadership. It is the ability to set a direction for one's professional and personal life and to move in that direction with consistency and clarity. Leading means taking responsibility for understanding what determines your behavior, attitudes, perceptions and emotions, "writes Anand.
"It is about knowing yourself – what you want, your strengths and weaknesses, and how others perceive you. Note that it is normal to have negative qualities or traits that we cannot. – not be very proud We are all unique in one way or another, and when I say unique I am including both good and bad qualities.
"The first step towards self-awareness is knowing who you are. Understanding your personality, the right areas and the most critical, to a large extent, resolves the issues surrounding your self-concept and getting to know yourself better. be understood as relatively stable patterns of your attitudes or behaviors, "writes Anand.
Based on the author's experiences and his interaction with others, "Mastering Behavior", published as part of the SAGE IIM-Kozhikode series for new managers and edited by IIM-Kozhikode Director Debashis Chatterjee, explores the backcountry behavioral knowledge.
By applying popular psychological theories, the book helps solve difficult interpersonal and behavioral issues at work, such as personality conflicts, stress, dealing with difficult interactions, and loneliness at work. With technological developments changing the way we connect, the book will provide insight into the real world challenges for developing increased trust, commitment and collaboration within their teams and the organization.
Announcing his release, Anand says: "We have all experienced difficult situations in our respective workplaces. Believe it or not, meeting in the workplace is more negative than positive. And most of the conflicting issues relate to differences in behavior and misunderstandings.
"Bosses and peers are the two most important and useful resources at work. And the book tackles issues like personality conflicts, stressors, extreme emotions, lack of self-confidence, feelings of loneliness, the art of taking peer feedback into account, and more. detail."
Fun and engaging, the book includes engaging illustrations, experiential activities, a collection of original emails from my students at IIM, over 80 interviews with industry professionals, and a bit of humor. It is aimed at students about to do an internship or to obtain a final internship, new managers, employees who have just changed jobs and managers who deal with young professionals active in the private and public. said Anand.
Anand has been affiliated with IIM-Kozhikode since 2019. She has also taught at different levels at IIM-Raipur and FLAME University in Pune. She obtained her doctorate from IIM-Indore. His research interests focus on loneliness at work, personality traits and emotions.
His work has been recognized by renowned international journals such as the International Journal of Human Resource Management and the Journal of Knowledge Management. She is the recipient of the prestigious 'The Michael Poole Highly Commended Award for the year 2019'. She is a certified practitioner in personal profile analysis.